On the Pointer Record (PAD) (also known as a PR) page, a you must enter the reserved Toll-Free Number (TFN) and select an Effective Date using the "Calendar"

icon, and enter the Effective Time (Effective Date and Time are required if there is more than one PR for the TFN). You must then select the "Retrieve" button.

The PR page will be displayed with the message, "Pointer Record Retrieved Successfully" displayed at the top of the page.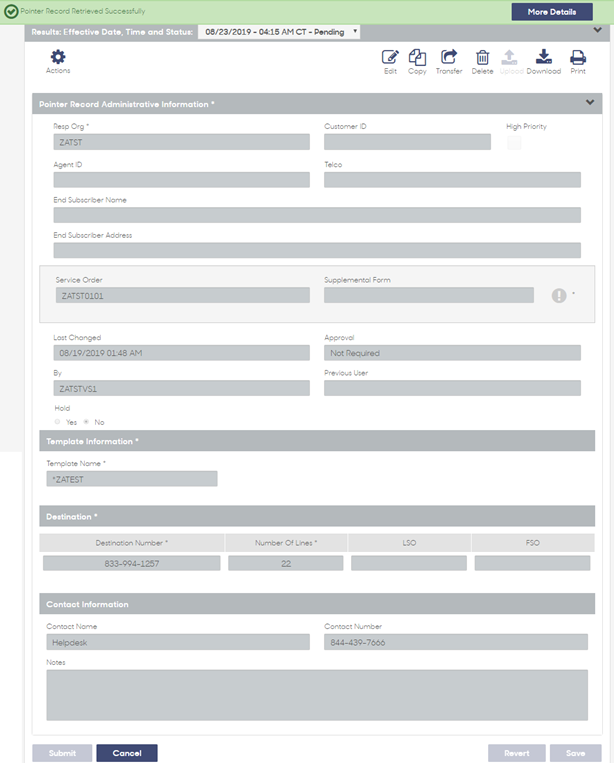 Action Icon: The "Action"

icon can be used to access other pages related to the PR consistent with other CR pages.