You must provide valid information in the required fields (indicated with an asterisk '*' after the field name) before successfully creating a Customer Record (CAD) (also known as a CR). Optional fields may also be entered with the required fields for the CAD, but the optional fields entered must also pass validation to enable a successfully created CR.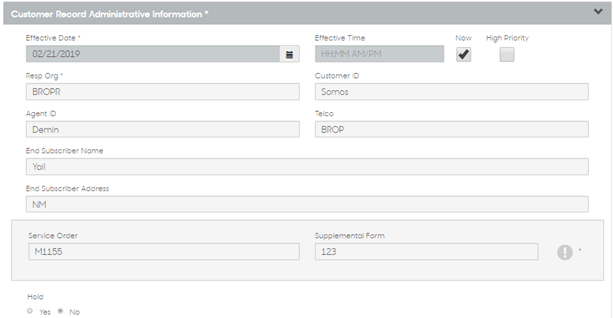 For more information about the CAD page's field descriptions and their valid values, please click here.
Learn more about this topic in the following video!
Disclaimer: This video is intended to be used as a guide for educational purposes only. Pages shown in the video may differ slightly from the Production Environment.