The Call Processing Record (CPR) tab of the Template Record (TAD) (also known as a TR) is used when the Toll-Free Number (TFN) requires complex call-routing. The TFNRegistry™ complex call-routing features allow TFN calls to be routed through multiple carriers and/or routed to multiple destination numbers. These routing decisions are based on such criteria as day-of-week, time-of-day and state-of-origin.
By selecting the CPR tab in the TR page, the CPR and Configure Call Processing portions will be displayed.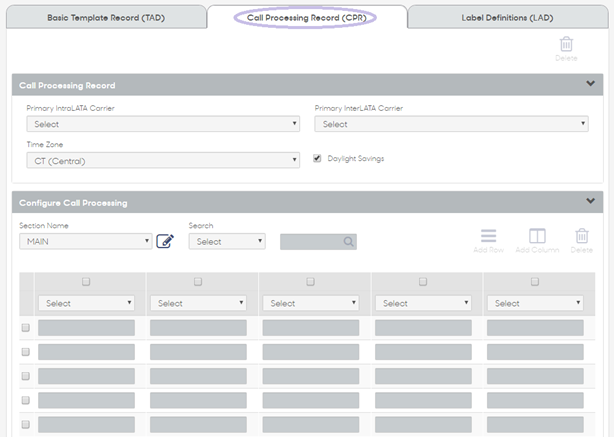 For more information on CPR fields, their descriptions and valid values, please click here, or here for more information on configuring the call routing, or here for how to enter the call routing information, or here for more information on how to retrieve a TR.
Learn more about this topic in the following video!
Disclaimer: This video is intended to be used as a guide for educational purposes only. Pages shown in the video may differ slightly from the Production Environment.