Need help establishing Multi-Factor Authentication (MFA) for the TFNRegistry™? This MFA Quick Start Guide is the perfect resource for you and your team! MFA adds an additional layer of protection, requiring a Login ID, password and a unique six-digit code generated by a third-party authenticator app* on the users' smartphone during login.
Beginning May 15, 2022, MFA is available and optional for all TFNRegistry users. Users will receive a one-time MFA pop-up window after logging into the TFNRegistry User Interface (UI) (tfnregistry.somos.com) with a request to enable MFA on their account. If the user selects the "Click here" link in the one-time MFA pop-up window, it will direct the user to the User Control (URC) page within the TFNRegistry so MFA can be set up. Once this has been completed, users can manage their MFA and users with an Application Programming Interface (API) Key can also manage their API Key via the URC page.
Beginning June 5, 2022, MFA is mandatory for users with an API Key.
Users with an API Key must set up MFA before June 5, 2022 to avoid a service disruption in their API calls into the TFNRegistry. Somos may mandate MFA for all TFNRegistry users in the future.
Please follow the steps outlined below to set up MFA in the TFNRegistry: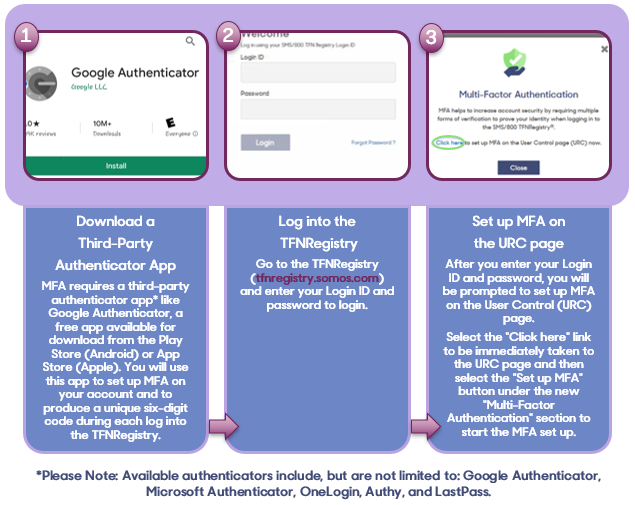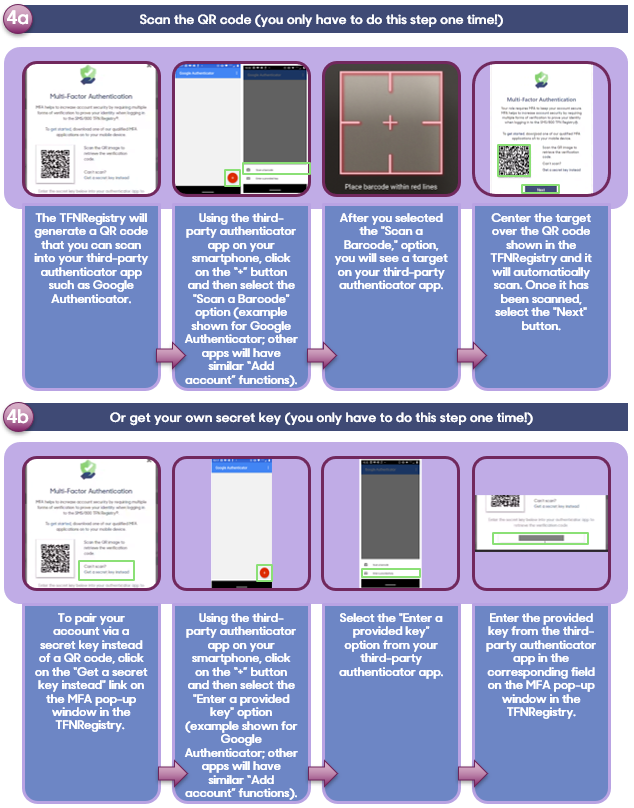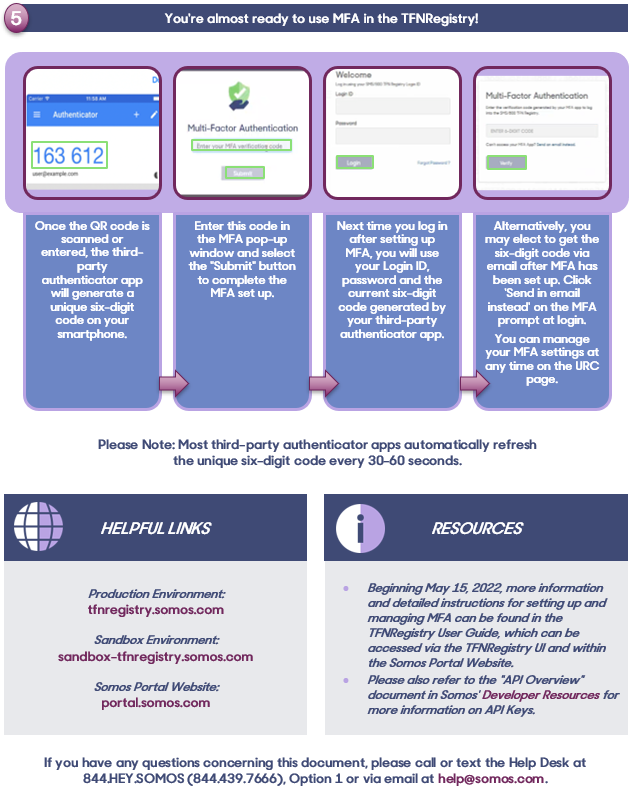 Learn more about this topic in the following video!
Disclaimer: This video is intended to be used as a guide for educational purposes only. Pages shown in the video may differ slightly from the Production Environment.