To view the Customer Record Parameters on the System Parameter Handling (SPH) page, select the "Customer Record Parameters" from the "Parameter Type" drop down menu and then select the "Retrieve" button. A message stating, "System Parameter Handling Retrieved Successfully" is displayed at the top of the page and the parameter names and values are displayed.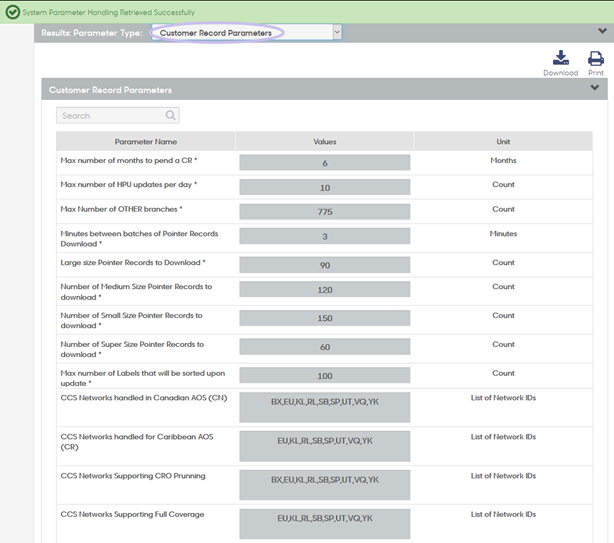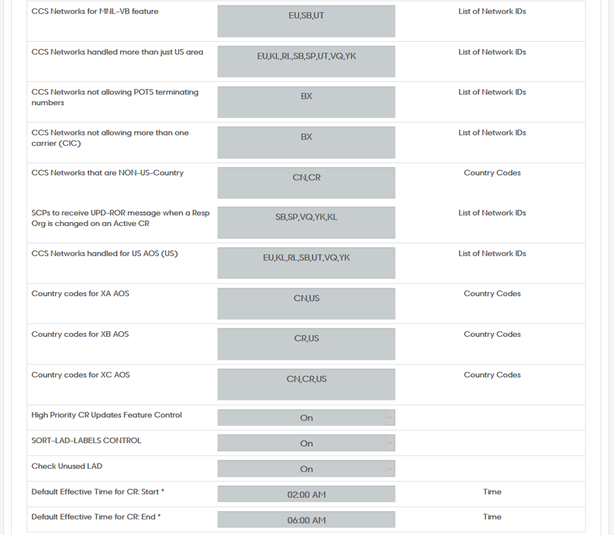 There are several Customer Record Parameters related to the management of Customer Records (CADs) (also known as CRs) within the TFNRegistry that are important for you, as a Responsible Organization (Resp Org) user, to understand.
To return to the SPH page in order to view other parameter types, select the "Cancel" button.
For more information on the Customer Record Parameters fields, descriptions, and their valid values, please click here.