From the Reporting Home page or any page, you can select the "Collections" icon on the left pane. You can create the list of reports based on their preference for easy access. On this page, you can select the "New Collection" tab to create a new collection folder.
Once you select the existing folder check box, the Select All, Clear All and Actions tab will be displayed on the page. By selecting the "Actions" drop down menu, a list of menu items like Share, Rename, Permissions, Change Owner and Delete options will be displayed.
Edit:


Add to Existing:

Create New: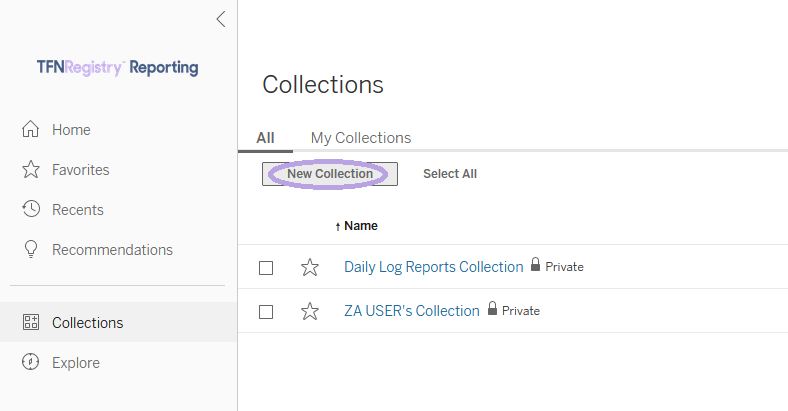 Disclaimer: Any images in this article are intended to be used as a guide for educational purposes only and they may differ slightly from the Production Environment.