On the One Click Activate (OCA) page, to complete an OCA request, you must complete the following:
Enter the Quantity (default is set to 1). If the quantity entered is more than 10, a Request ID is generated.

Enter the Template Name.

Enter the Number of the Lines.

Enter the Service Order number.

Select the Time Zone from the drop down menu.

Select the Effective Date.

Enter the Effective Time.

Select the "Search, Reserve & Activate" button.

One Click Activate is successful for the quantity of Toll-Free Numbers entered. It is displayed at the top of the page with "One Click Activate is Successful for X number(s)".
Please Note: If you entered a Quantity of more than 10, then the "Search, Reserve & Activate" button will be available. However, the results will be available in the Bulk / Automation Message Center (BMC) page. An automation request type of OCA requires detailed validation in the TFNRegistry™ and the request may take longer than Multi Number Query (MNQ) request.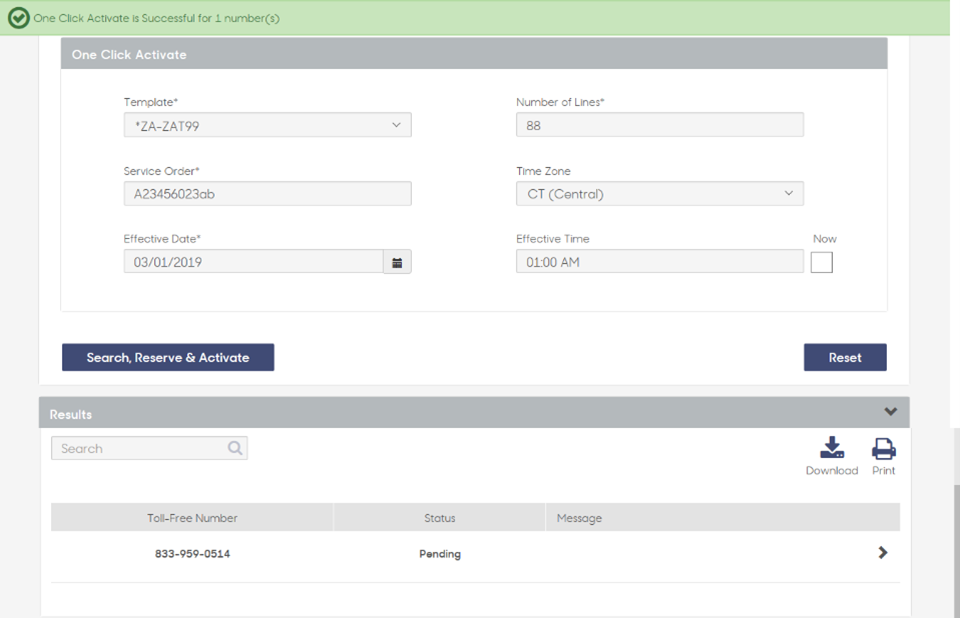 The TFN(s) can now be retrieved on the Pointer Record (PAD) (also known as a PR) page.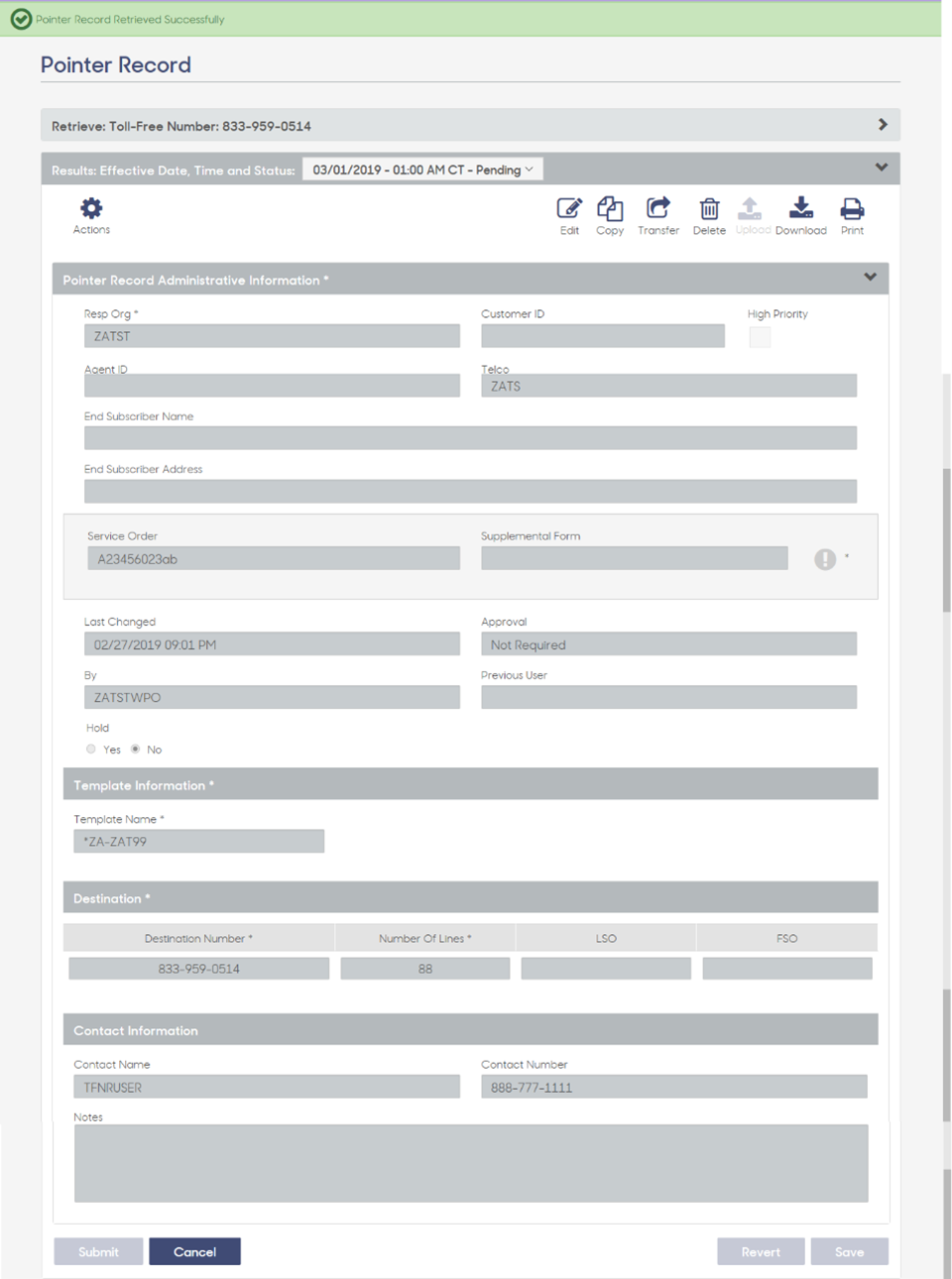 For more information on the OCA page's field descriptions and their valid values, please click here.