To retrieve the One Click Activate (OCA) page, from the Landing page or any page, select the "Menu" icon in the upper left corner. After the Menu has been displayed, select the "Number Administration" menu item and then the "One Click Activate (OCA)" sub-menu item. Once the OCA sub-menu item has been selected, you will be directed to the OCA page.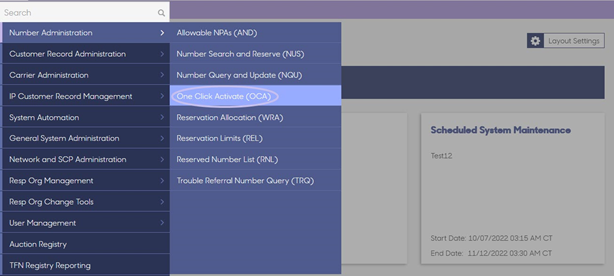 The OCA page, allows you to perform search, reserve and activation steps in a single request for one or up to 500 Toll-Free Numbers (TFNs). It creates a Pointer Record (PAD) (also known as a PR) with the Template Name provided by you. The Effective Date and Effective Time when the number must be activated is also provided by you in the request. "Now" can also be provided as the activation time for non-bulk requests.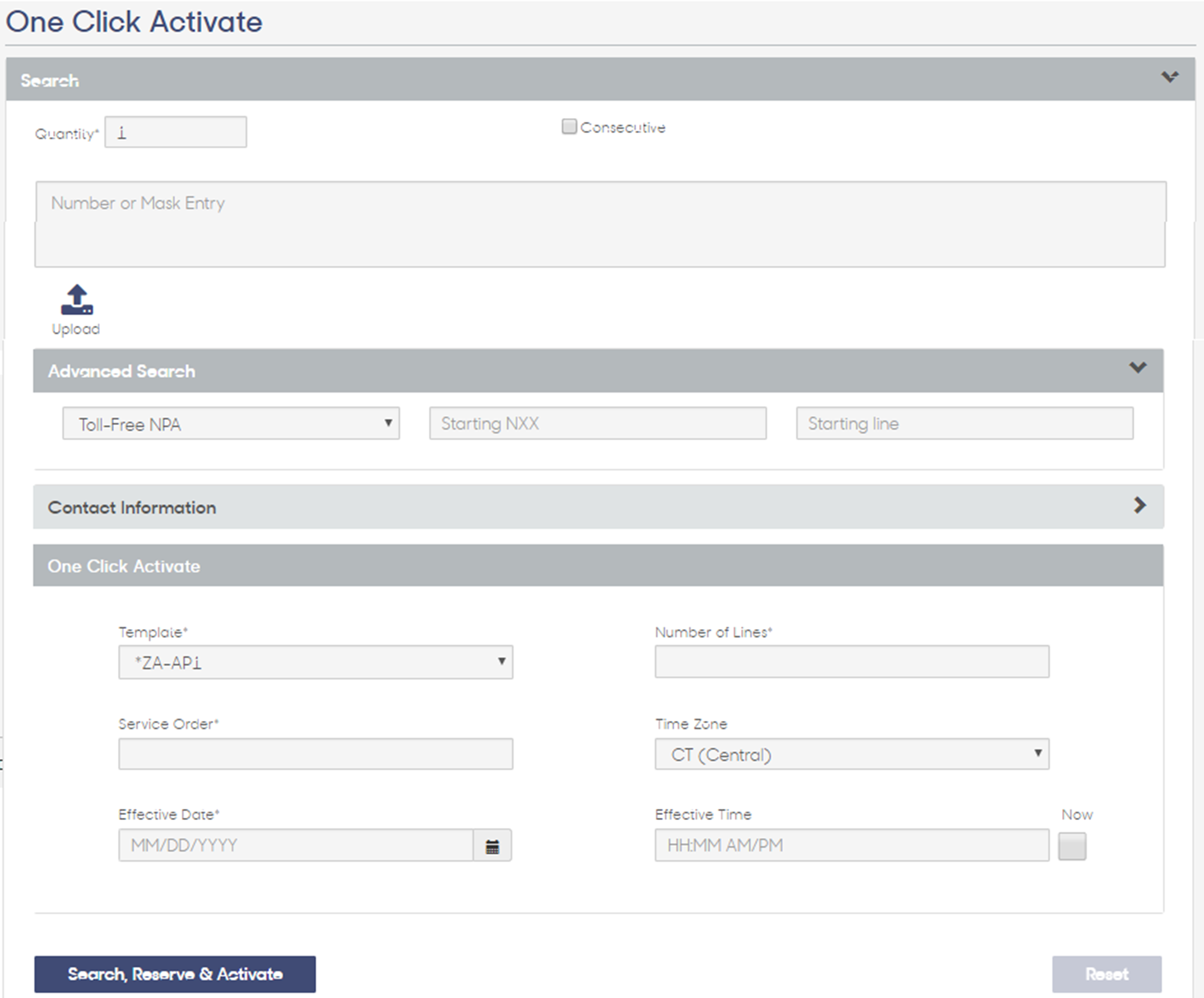 For more information on the OCA page's field descriptions and their valid values, please click here.