You can update the Primary Email Address, Contact Name, Contact Number and Notes.

Select the ON or OFF radio buttons to enable or disable the Predictive and Suggestive Search features.

Select the Preferred Time Zone from the drop down menu.

Then, select the "Submit" button.

Once the user control information has been updated, a message, "User Control Information Updated Successfully" at the top of the page.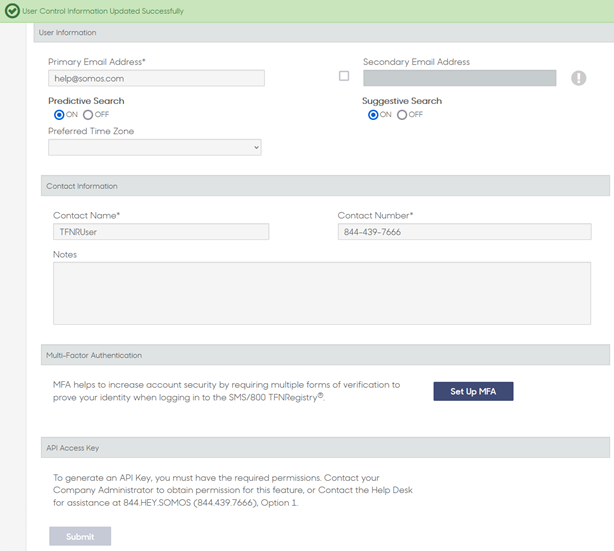 Disclaimer: Any images in this article are intended to be used as a guide for educational purposes only and they may differ slightly from the Production Environment.
For more information on on the URC page's fields, their descriptions, and their valid values, please click here.