To update a Template Record (TAD) (also known as a TR), it must first be retrieved. After retrieval you must select the "Edit"

icon.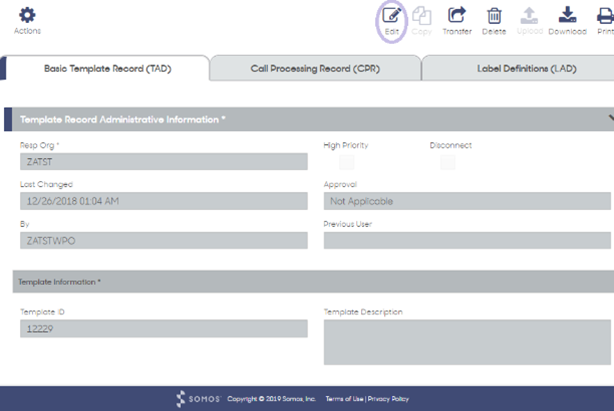 All editable fields will be enabled. Add or change the data that needs to be updated in each tab (TAD, Call Processing Record (CPR) and Label Definitions (LAD)) and then select the "Submit" button. The message, "Template Record Updated Successfully" will be displayed at the top of the TR page.

Please Note: Only future dated TRs can be updated (modified). All required (marked by an '*' asterisk) data fields must be populated.
Learn more about this topic in the following video!
Disclaimer: This video is intended to be used as a guide for educational purposes only. Pages shown in the video may differ slightly from the Production Environment.