To update an existing Pointer Record (PAD) (also known as a PR), it must first be retrieved. After it has been successfully retrieved, you must select the "Edit"

icon.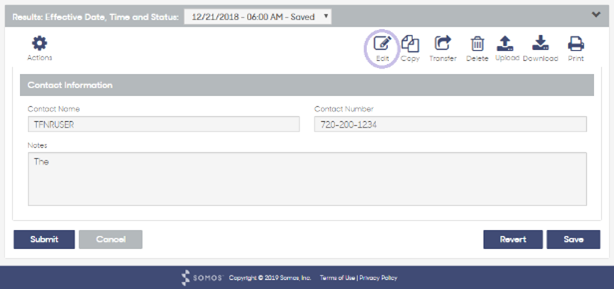 All fields will be enabled for editing and then you can update or change data in the fields that need updated. You must then select the "Submit" button and the message, "Pointer Record Updated Successfully" will be displayed at the top of the page.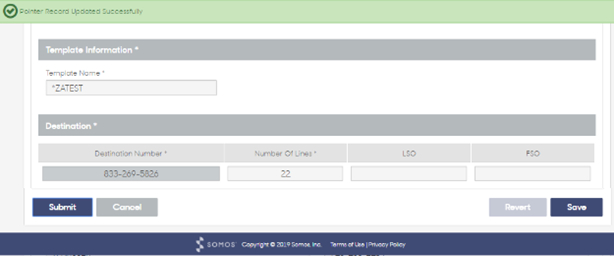 Disclaimer: Any images in this article are intended to be used as a guide for educational purposes only and they may differ slightly from the Production Environment.
Please Note: Only future dated PRs can be modified. All required (fields with an '*' asterisk) data fields must be populated.
For more information on how to use the Submit, Cancel, Revert and Save buttons, please click here.
For more information on PAD field descriptions and their valid values, please refer to the following: