Navigate to the left bottom corner of the sheet and right click on the sheet name. A pop-up with available options will be displayed. Select the "Rename" option available on the pop-up.

A Rename Sheet will be displayed.

Enter the name and select the "OK" button (see Figure 88 Rename Sheet).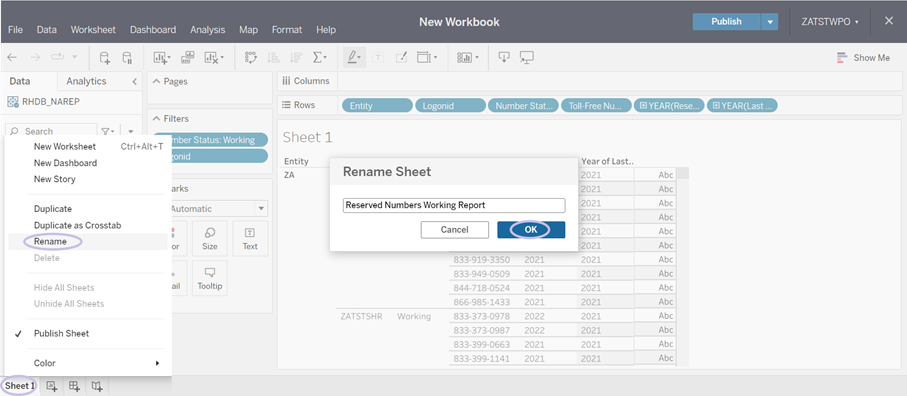 Figure 88 Rename Sheet