You can access Reporting by logging into the TFNRegistry™ UI (formerly known as the SMS/800 TFN Registry®), by navigating to: tfnregistry.somos.com. Once successfully logged in, you can select the "Menu" icon and then select the "TFNRegistry Reporting" sub-menu item.
Alternatively, you can access the Reporting through a browser, by selecting the following URL:
Please Note: You can access the Reporting User Interface (UI) over the Public Internet and you do not need a secure network connection to the TFNRegistry.
To use the Reporting page, you must have a Somos® Login ID with permissions for the TFNRegistry and Reporting.
If you do not have a Somos Login ID with permissions to access Reporting, a Login ID must be requested through Responsible Organization's (Resp Org's) Primary Contact or a Company Administrator(s), they will submit a User Profile request through the Somos Portal Website (portal.somos.com). It will be processed by an Administrator.
For more information on how to submit this request, please click here.

You should log in from the TFNRegistry within inactivity period (currently set at 180 days) or once you are unlocked to continue using the Reporting.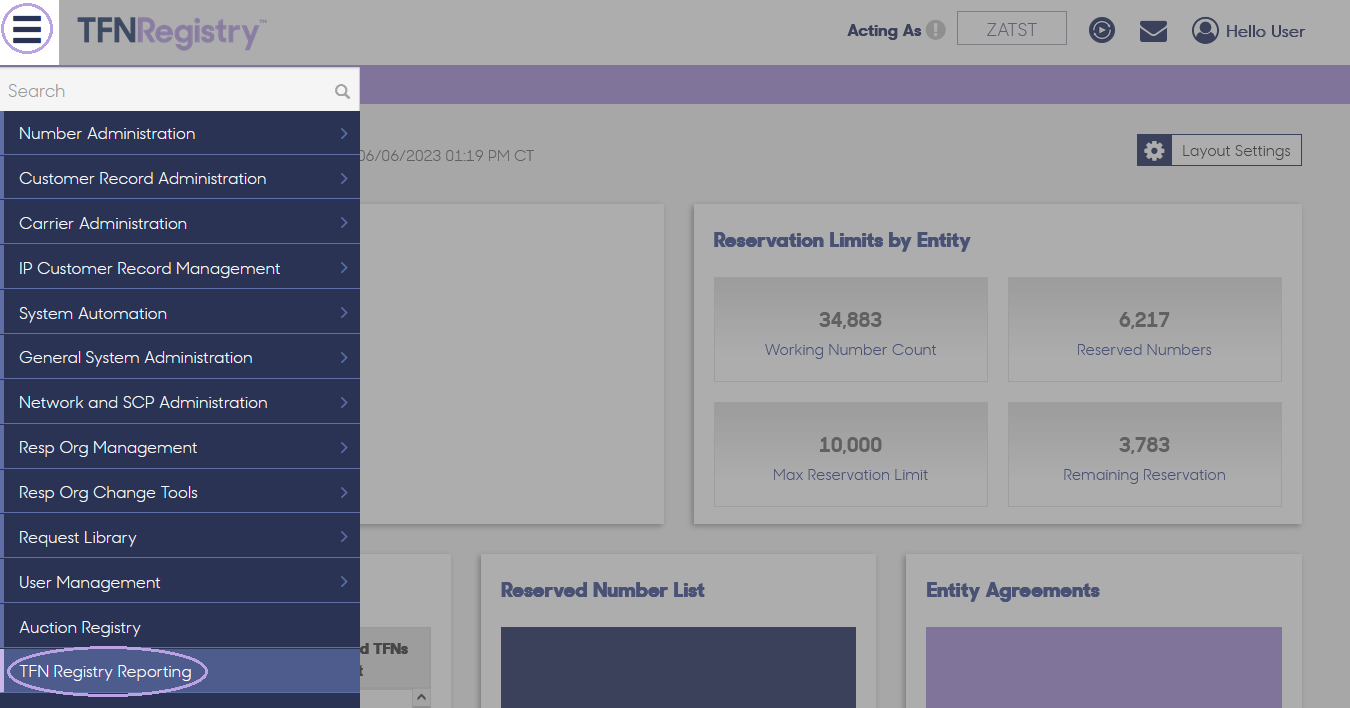 Disclaimer: Any images in this article are intended to be used as a guide for educational purposes only and they may differ slightly from the Production Environment.