By selecting the "Reports" icon, a pop-up window "SCP Reports" will be displayed.

You can select the Network Management Control Audit or Manual Control List radio button as per the requirement.

Enter the Network/SCP ID and email address in their corresponding fields and then select the "Submit" button.
A message, "SCP ID report generated successfully" will be displayed at the top of the page. Please Note: If the report is requested for more than one SCP, a report will be generated for each SCP.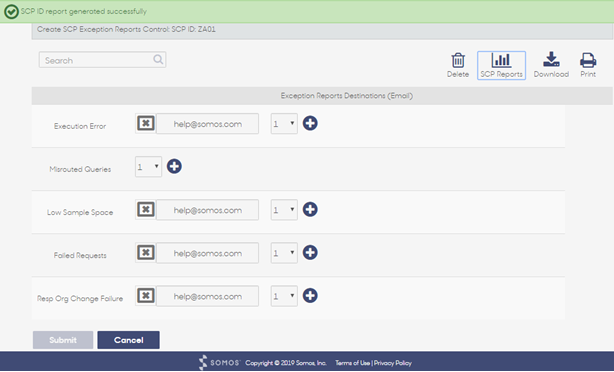 Disclaimer: Any images in this article are intended to be used as a guide for educational purposes only and they may differ slightly from the Production Environment.