In the PRL page, update the Execution Error, Misrouted Queries, and Low Sample Space details and then select the "Submit" button.

Once the PRL information is updated, a message, "SCP Exception Reports Limits Updated Successfully" will be displayed at the top of the page.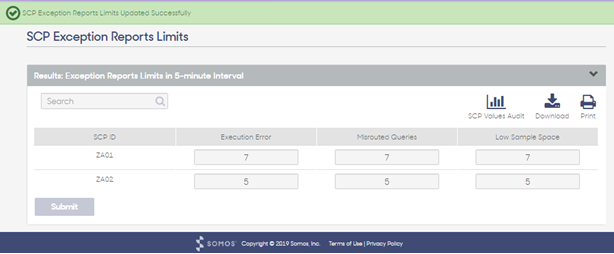 Disclaimer: Any images in this article are intended to be used as a guide for educational purposes only and they may differ slightly from the Production Environment.