After retrieving the Call Completion Collection Requests (CCC) page, select the "Checkbox"

next to the SCP ID and Critical Indicator. Then, select the "Submit" button.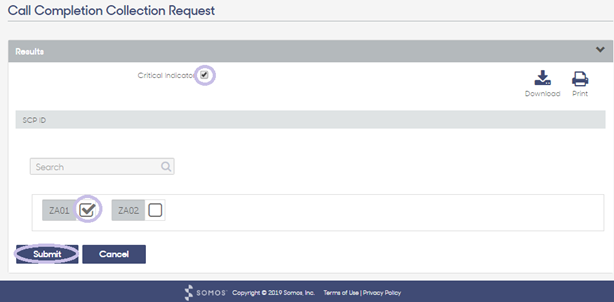 Once the CCC request has been updated, a message, "Call Completion Collection Request Updated Successfully" will be displayed at the top of the page.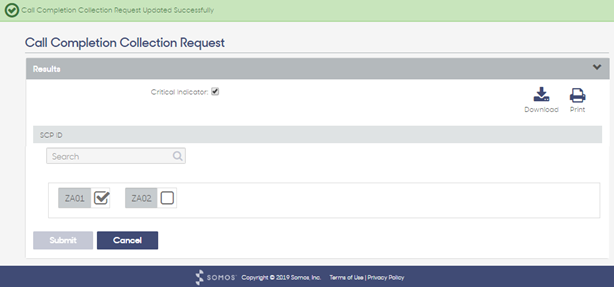 For more information on the CCC fields, their descriptions and their valid values, please click here.