To retrieve a TEL#'s information on the Manual Control Request (MAC) page, you must enter a valid Toll-Free Number (TFN) or Plain Old Telephone Service (POTS) in the corresponding field and then select the "Retrieve" button.

Once the MAC information has been retrieved, a message, "Manual Control Request Retrieved Successfully" will be displayed at the top of the page.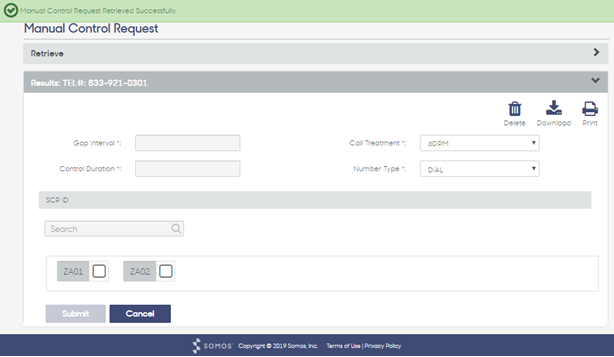 For more information on the MAC fields, their descriptions and their valid values, please click here.