On the Manual Control Request (MAC) page, you must first retrieve the page and then select the "Checkbox"

icon next to the SCP ID field. You must enter valid values for Gap Interval, Control Duration, Call Treatment and Number Type values from the drop down menu and then, select the "Submit" button.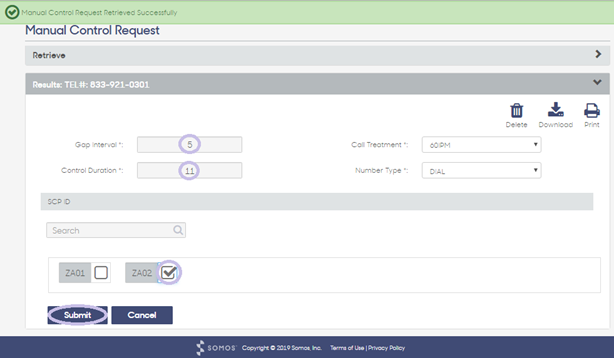 A message, "Request Accepted, Transmission to SCPs is in progress. Email will be sent once response is received from SCPs. (418008)" will be displayed at the top of the page.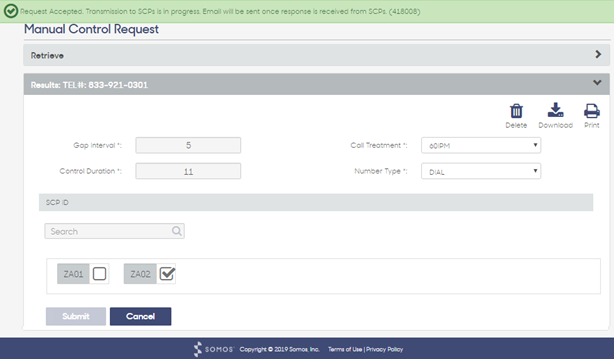 For more information on the MAC fields, their descriptions and their valid values, please click here.