To retrieve the Detail of Carrier Approval (DAP) portion of the SAP/DAP page, you must enter the Toll-Free Number (TFN) or Template Name, Effective Date and Effective Time.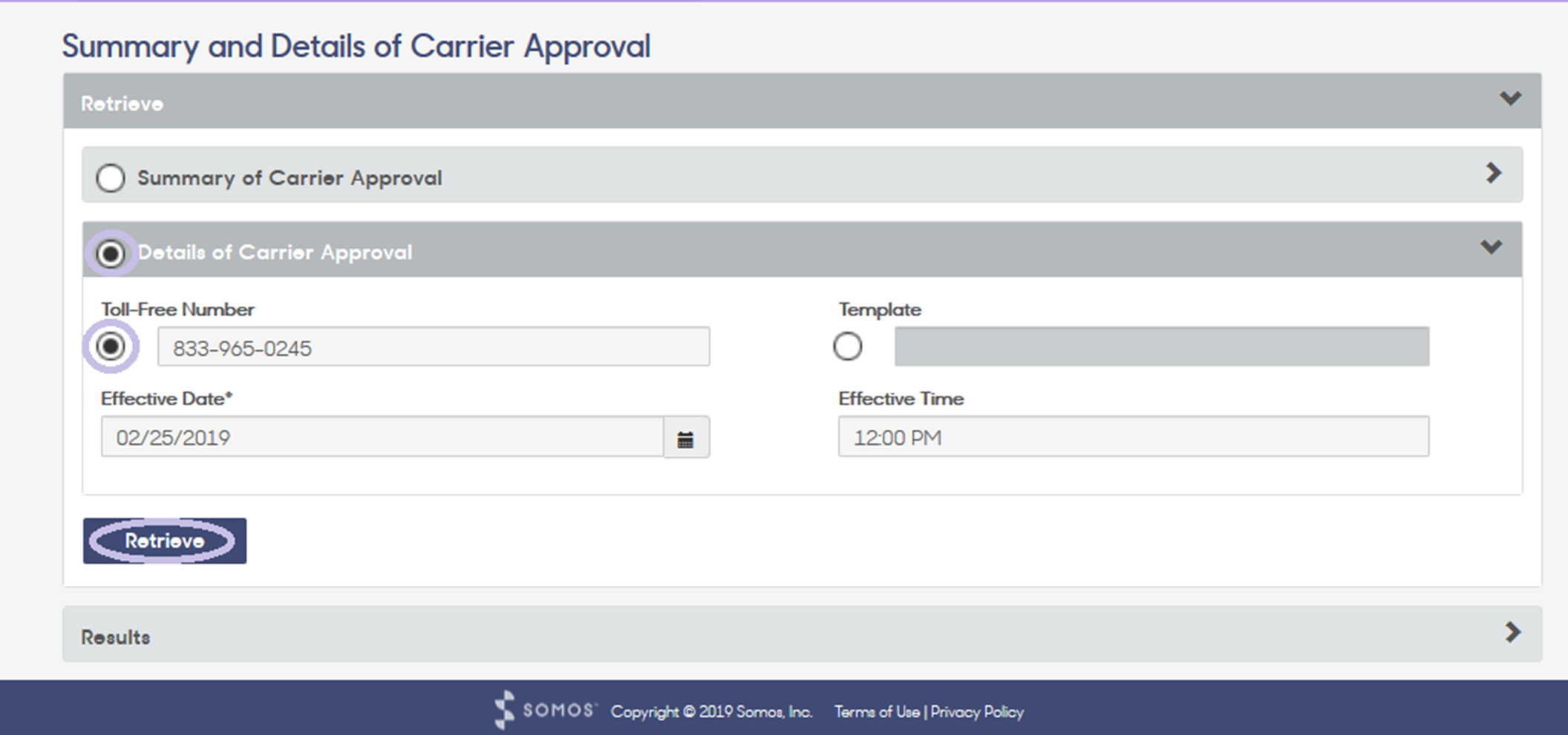 After desired fields are entered, you must select the "Retrieve" button and the Detail of Carrier Approval Status will be retrieved with the message, "Details of Carrier Approval Retrieved Successfully" will be displayed at the top of the page.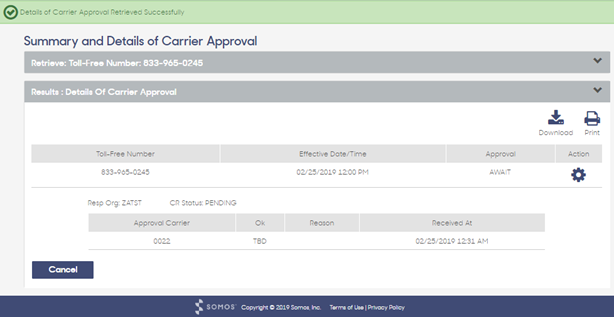 For more information on the DAP page's fields, descriptions, and their valid values, please click here, or how for more information on how to use the Acting As feature for the DAP page, or here for a Download Icon Example, or here for a Print Icon Example.