When you retrieve a Template Record (TAD) (also known as TR) via the Template Record Selection (TEC) page, the results will be displayed. After you have selected the desired record, you can then select the desired component (e.g. TAD, Label Definitions (LAD) or Call Processing Record (CPR)) in the "Components" portion and you will be directed to that component itself.
On the TEC page, enter the Template Name and select the "Retrieve" button. The TEC information for the TR will be displayed with a hyperlink for TAD, LAD and CPR page.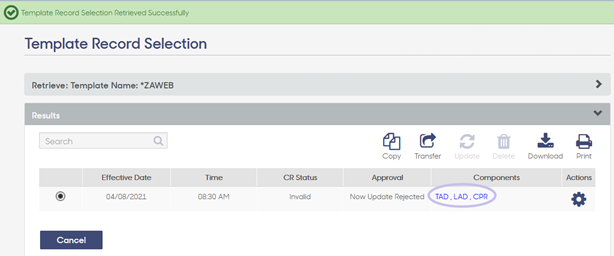 By selecting a link, the requested page will be displayed.