To delete the Carrier IntraLATA Exception (CLE) record, you, as an authorized user, must first retrieve the data of the corresponding Entity. After the retrieve of the CLE record is successful, select the "Delete"

icon to delete all the available Plain Old Telephone Service (POTS) phone numbers in the Entity. You can select the "Delete Item"

icon available next to the desired POTS to delete a single POTS.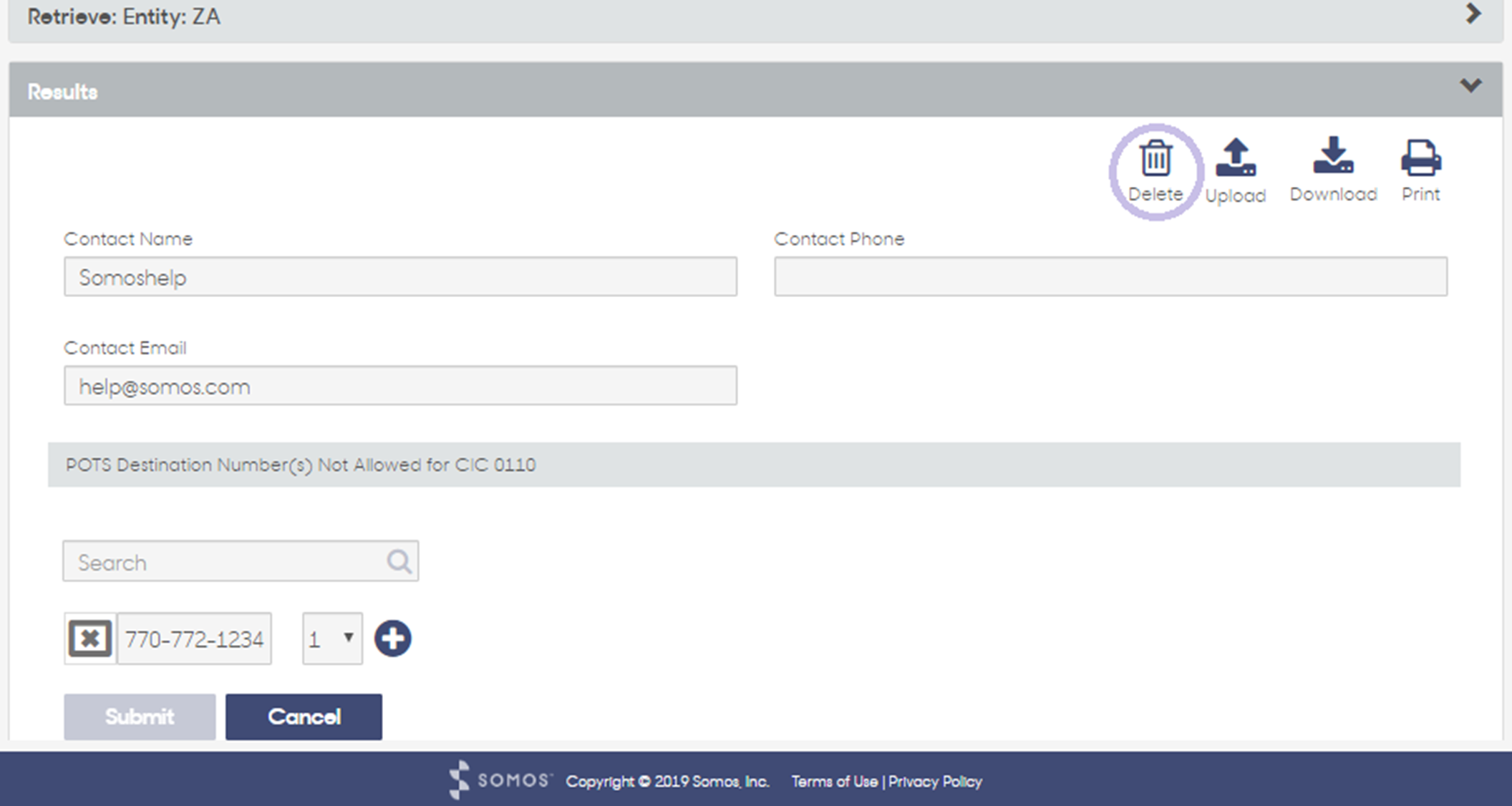 A confirmation pop-up window will be displayed to you asking to confirm the deletion.

By selecting the "Yes" button, the CLE record for the corresponding Entity will be deleted and the message, "Carrier IntraLATA Exceptions Deleted Successfully" will be displayed at the top of the page.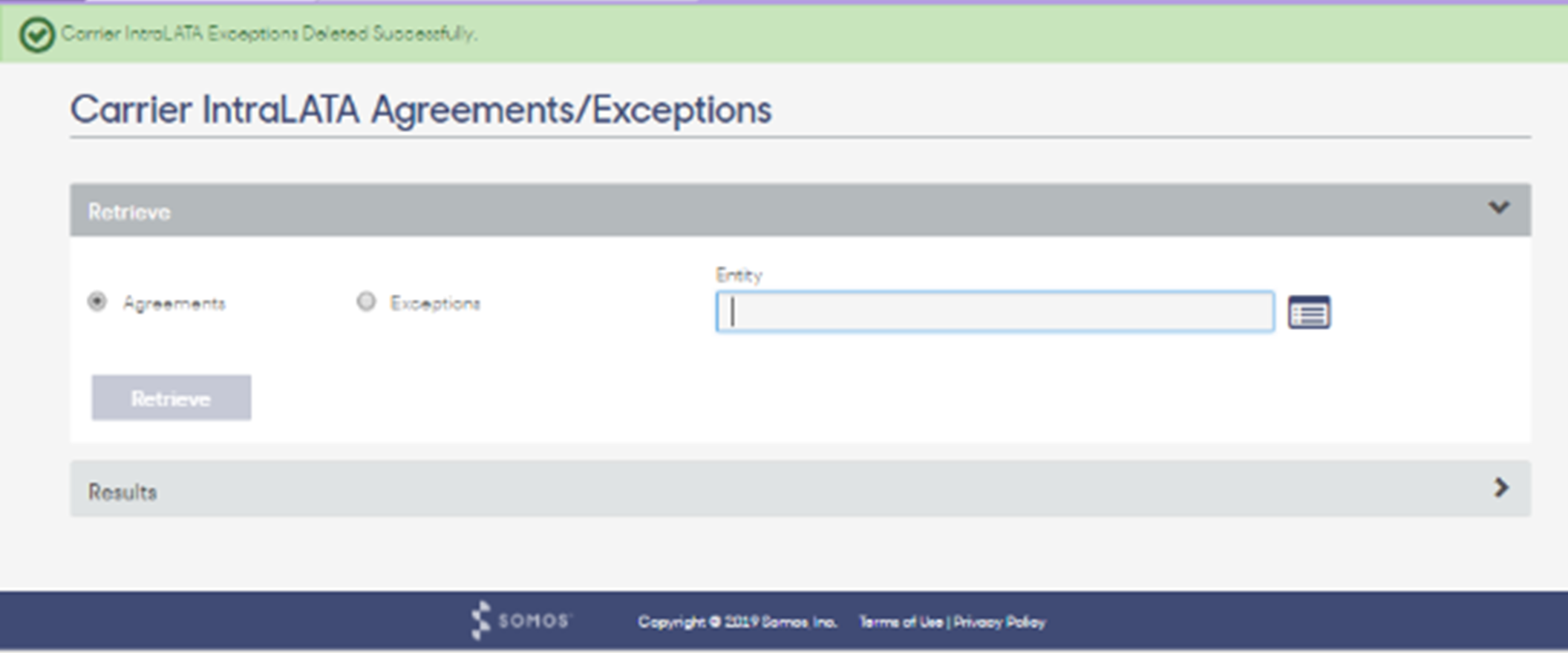 By selecting the "No" button, the deletion will be cancelled and you will be returned to the CLA/CLE page.
For more information on the CLE page's fields, descriptions, and their valid values, please click here.