Upon retrieval, the Carrier IntraLATA Agreements (CLA) record will be displayed. Fields can be updated including:
Contact Name

Contact Phone

Contact Email

Resp Orgs with IntraLATA Agreements for CIC 0110
You, as an authorized user, must enter all desired changes to all fields and then select the "Submit" button to save the changes. After the modifications are successful, the message, "Carrier IntraLATA Agreements Updated Successfully" will be displayed at the top of the page.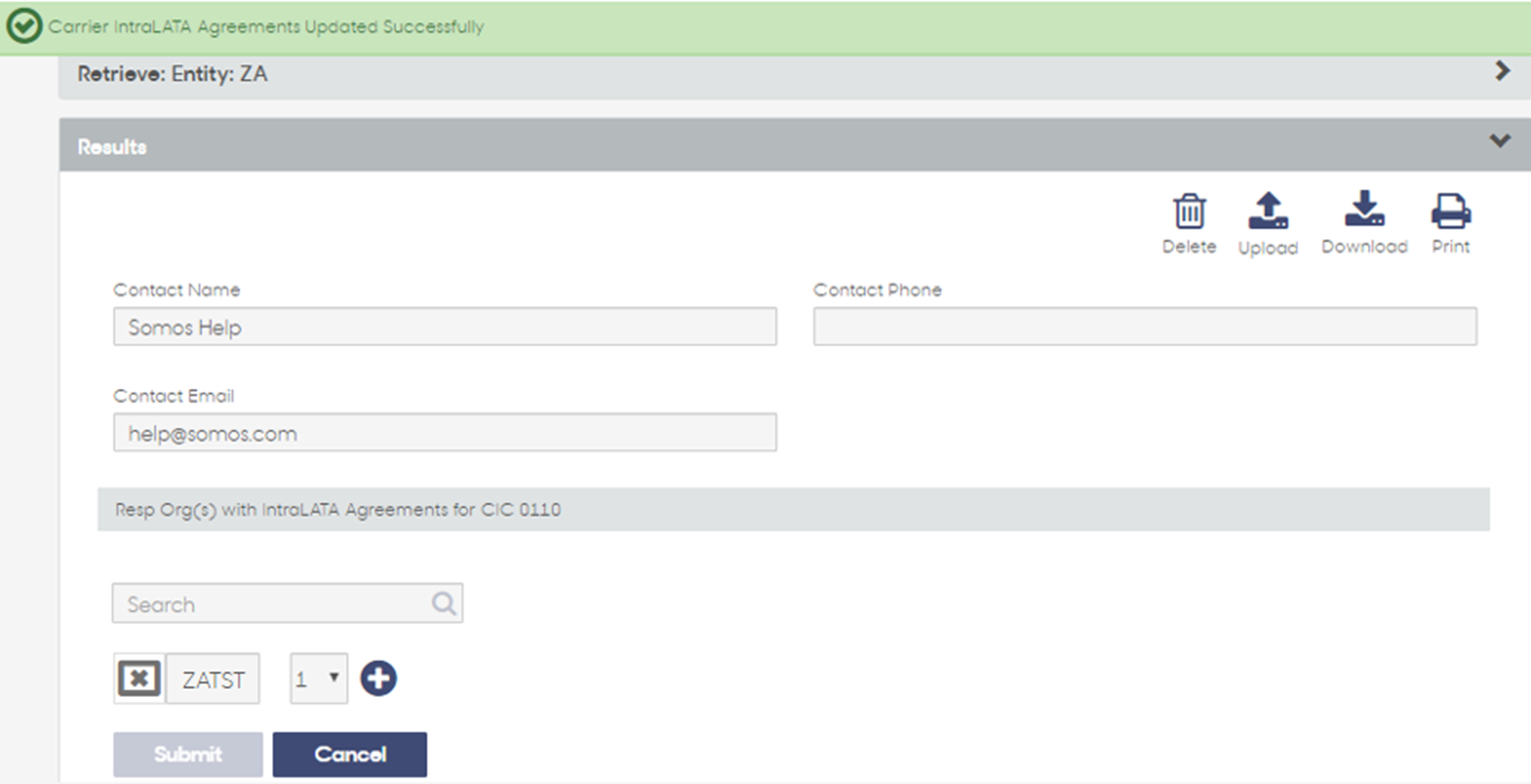 For more information on the CLA page's fields, descriptions, and their valid values, please click here, or here for more information on how to delete the CLA page.