The Approval status of a specific Carrier Approval (APR) request can be updated to "TBD", "Yes", or "No" as needed.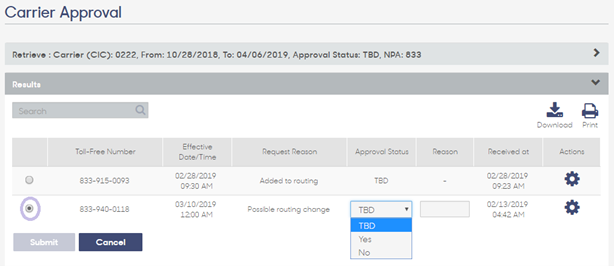 By selecting the "Toll-Free Number" radio button that you, as an authorized user, desires to update, the Approval Status and Reason drop down menu options will be enabled. You can update the Approval Status to TBD, Yes or No and enter the Reason in the respective fields. Once selecting the Approval Status and entering the Reason, you must select the "Submit" button.
After successfully updating the details, a message, "Carrier Approval Information Updated Successfully" will be displayed at the top of the page.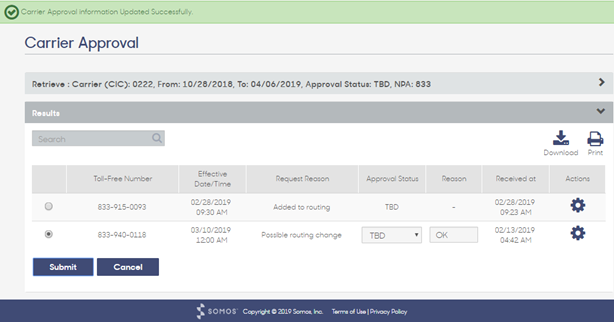 Disclaimer: Any images in this article are intended to be used as a guide for educational purposes only and they may differ slightly from the Production Environment.
Please Note: If the Effective Date/Time has passed, you will no longer be able to change the "Approval Status".
For more information on the APR page's fields, descriptions, and their valid values, please click here or here for a Download Icon Example, or here for a Print Icon Example.