The information for the Carrier Agreements with Entities (CAG) page can be created by you, an authorized user. Steps to create the CAG:
Provide the Carrier in the field in the CAG page and select the "Retrieve" button.

If there is no CAG page defined for the given Carrier, then a confirmation pop-up will be displayed.

In the pop-up, select the "Yes" button to continue for create, otherwise select the "No" button to cancel.

After selecting the "Yes" button, you will be redirected to the CAG page.

In the CAG page, select the "Add" icon to add the Entity ID fields in which to enter the desired Entity values. You can add '**' (2 asterisks) to allow all Entities defined in the TFNRegistry.

After adding the desired Entities, select the "Submit" button. Upon successful creation of CAG information, the message, "Carrier Agreements with Entities Created Successfully" will be displayed at the top of the page.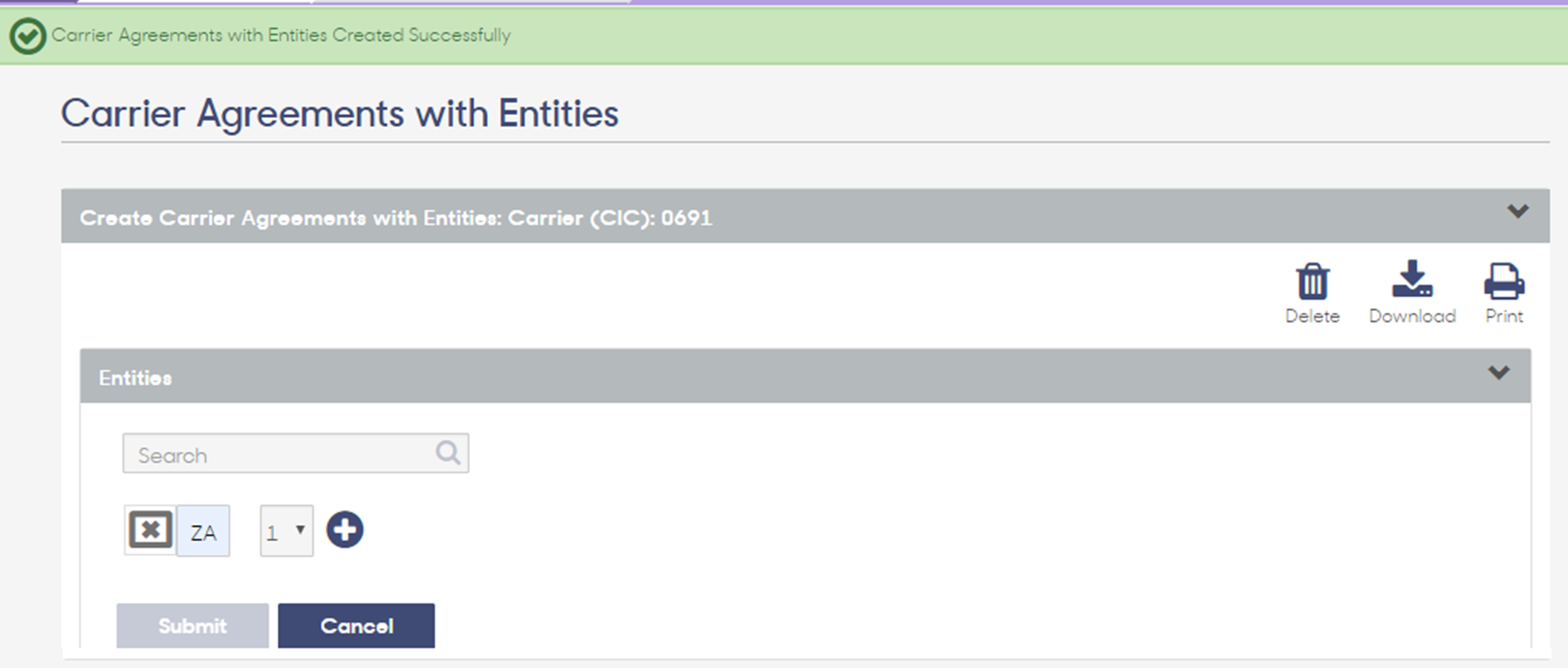 Disclaimer: Any images in this article are intended to be used as a guide for educational purposes only and they may differ slightly from the Production Environment.
Please Note: There is no maximum limit on the number of Entities entered for a given Carrier.
For more information on the CAG page's fields, descriptions, and their valid values, please click here or here for more information on how to update a CAG page.