The TFNRegistry™ (tfnregistry.somos.com) maintains a reference data for each telecommunications carrier involved in carrying Toll-Free calls and this involved carrier included in the Customer Records (CADs) (also known as CRs)/Template Records (TADs) (also known as TRs) of the various Responsible Organizations (Resp Orgs). Carriers enter this reference data to specify and manage the TFNRegistry notification and approval processing with respect to the input and update of CRs for which they are an involved carrier.
Carrier Administration is a portion of the TFNRegistry that provide specific functions to support Resp Orgs that are carriers. The following pages are provided to support these functions include:
Administrator(s) can grant Carrier permissions for users within their Resp Org. If you are needing Carrier permissions, you must contact your Resp Org's Primary Contact or Company Administrator(s) for further assistance.
To access the Carrier Administration pages, as an authorized user, you must select the Menu icon at the top of any page and then select the "Carrier Administration" menu item. After the Carrier Administration menu item has expanded, then you must select the desired sub-menu item from the available menu items.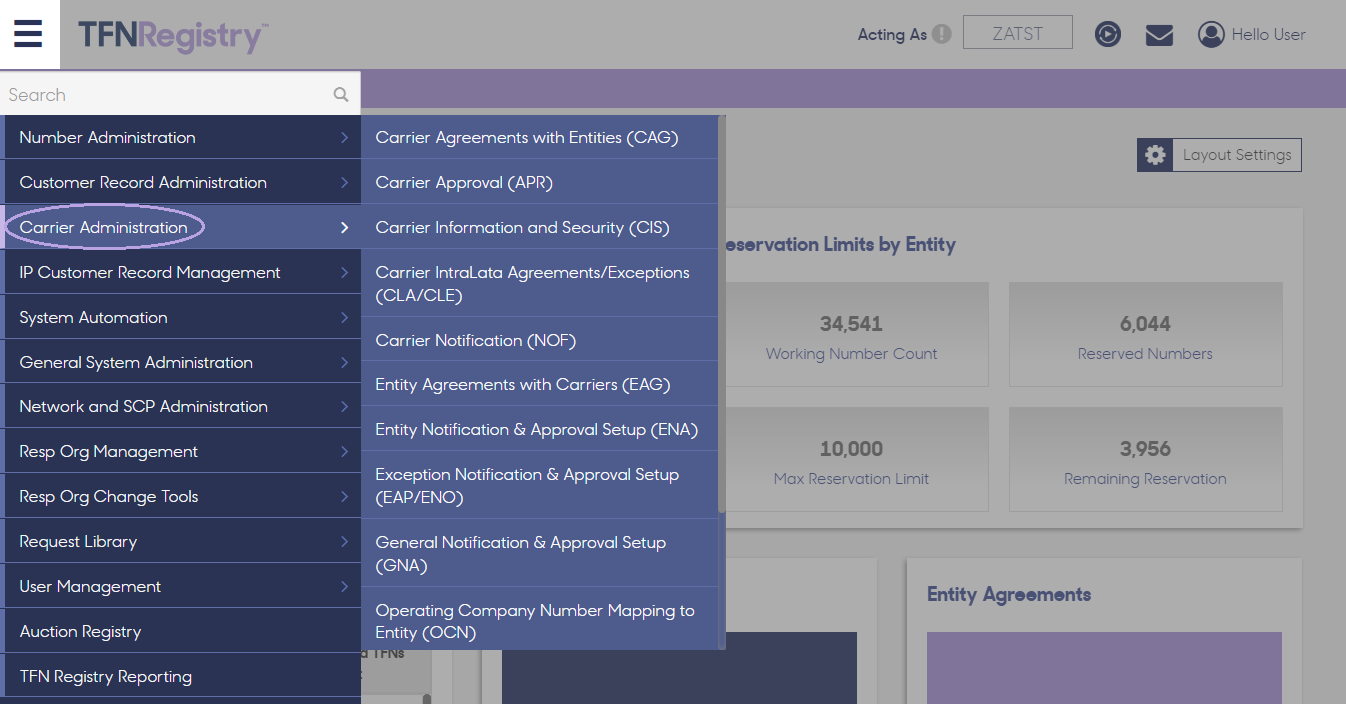 Disclaimer: Any images in this article are intended to be used as a guide for educational purposes only and they may differ slightly from the Production Environment.
Once the desired sub-menu item has been selected, the selected Carrier Administration page will be displayed.