Directly below the Results portion of the Customer Record (CAD) (also known as a CR) page, up to 7 options are present (depending on your permissions), to perform the following functions:
These icons are enabled or disabled depending on the status of the CR and your permissions.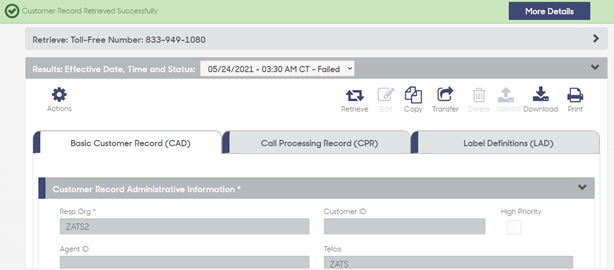 Disclaimer: Any images in this article are intended to be used as a guide for educational purposes only and they may differ slightly from the Production Environment.
For more information on the CAD page's fields, their descriptions and their valid values, please click here.