You can enter inputs for different types of Automation requests on the Automation Request Input (ARI) page, and then view the results in the Bulk / Automation Message Center (BMC) page. There are 7 types of Automation requests, you can make in the TFNRegistry™ (tfnregistry.somos.com):

Please Note:
Automation Request Types of MCP, MNC, MSP, MPA, MND, and MRO require detailed validation in the TFNRegistry and the request(s) may take longer than an MNQ request.

You can access the ARI Request Types either from the ARI page or directly from the Menu.
To submit an ARI Request Type with more numbers than are allowed on the ARI page in the TFNRegistry UI, please click here for more information.
To access the ARI page from the Landing page or any page, you can select the Menu icon (in the upper left corner), the "System Automation" menu item and then the "Automation Request Input (ARI)" sub-menu item.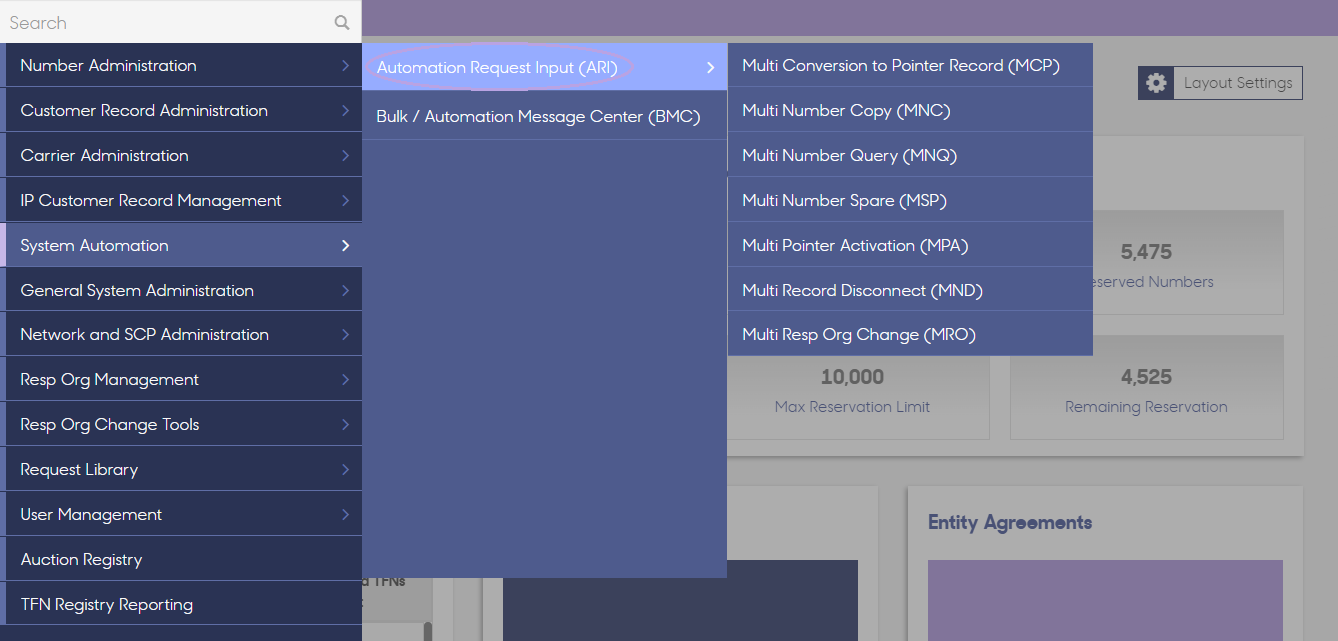 Once the "Automation Request Input" sub-menu item has been selected, the Multi Number Query (MNQ) page with the list of ARI Request Types will be displayed.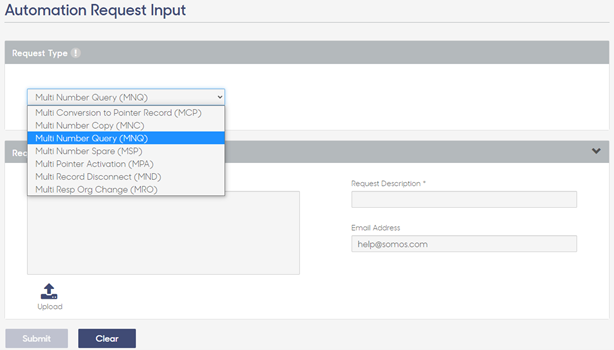 By hovering on the "Tooltip"
icon, a message, "To submit a large bulk request, please use the TFNRegistry API call." will be displayed.
If you create a bulk request for more than 5,000 records, then an error message, "Maximum limit for Toll-Free Numbers (5,000) exceeded (099042)" will be displayed after you selected the "Submit" button.
Disclaimer: Any images in this article are intended to be used as a guide for educational purposes only and they may differ slightly from the Production Environment.