In the TFNRegistry™, automation jobs provide you with the ability to request jobs which take multiple inputs and does not require you to wait for the results and which are available for retrieval at a later time. When an automation job is submitted by you, a Request ID is created so that you can retrieve the results when completed and available. The request is processed by the TFNRegistry and when the response is ready, a notification email is sent to you indicating that the job has completed.
System Automation will involve the following functionalities:
These pages can be accessed by first selecting the Menu icon at the top of any page and then selecting the "System Automation" menu item. Either the "Automation Request Input (ARI)" or "Bulk/Automation Message Center (BMC)" sub-menu items can be selected to go to those pages to perform the necessary actions.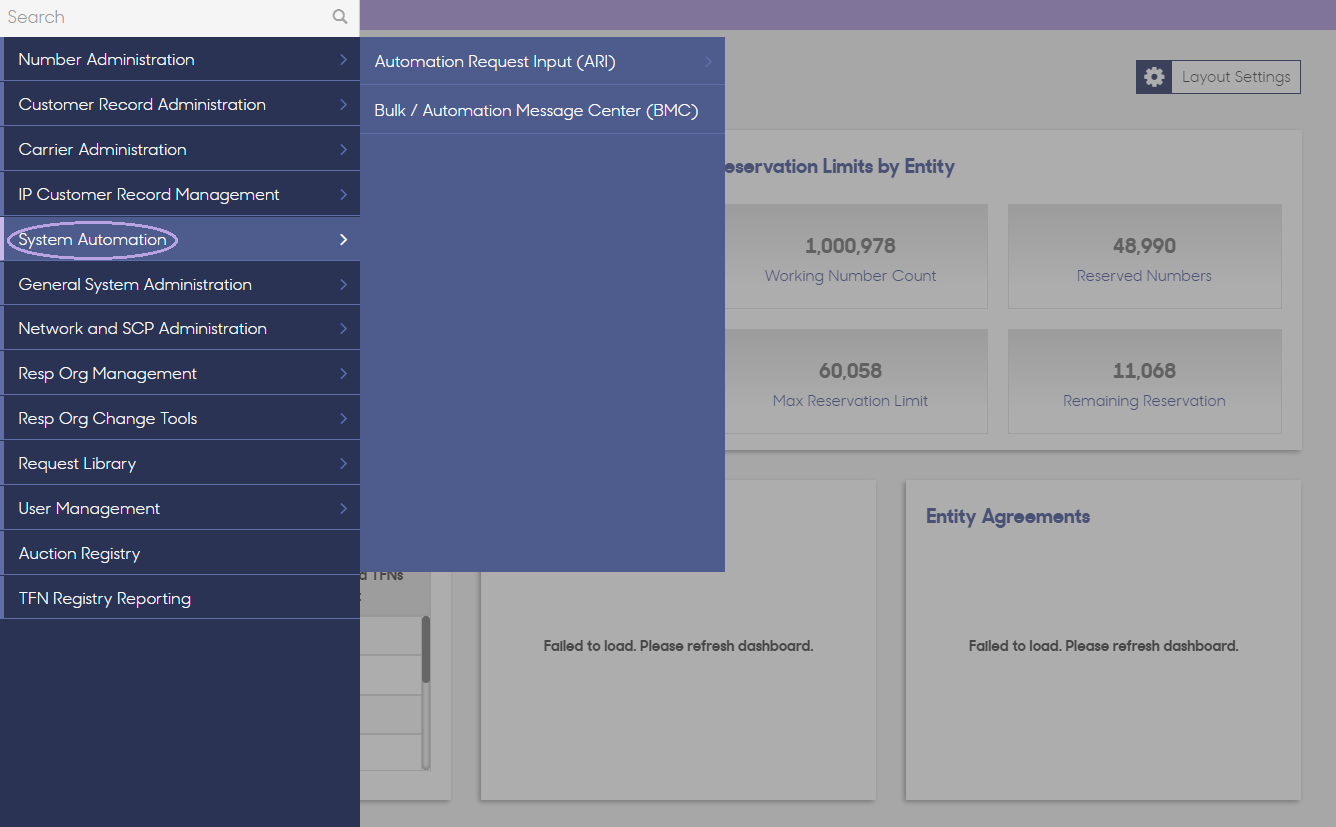 Disclaimer: Any images in this article are intended to be used as a guide for educational purposes only and they may differ slightly from the Production Environment.