On the Numbering Plan Area (NPA) Code Opening / Overlay Information (NCO) page, enter a valid NPA and select the "Submit" button.

The Results portion of the retrieved NCO page for the new NPA will be displayed with the following fields:
State/Province

Status

Open-X Date

Open Date

Old NPA

Common Channel Signaling (CCS) Network

LATA
A message, "NPA Code Opening / Overlay Retrieved Successfully" will be displayed at the top of the page.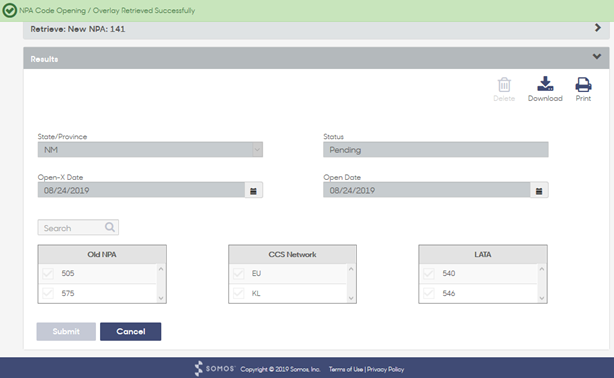 For more information on the NCO page's fields, descriptions, and their valid values, please click here, or here for a Download Icon example, or here for a Print Icon example.