To retrieve the Activation Notice Control (GAN) page for a Resp Org user, you, a Responsible Organization (Resp Org) user, can enter a valid Resp Org ID and then select "Retrieve" button.

You will be directed to the GAN page for the desired Resp Org. A message, "Activation Notice Control Retrieved Successfully" will be displayed at the top of the page.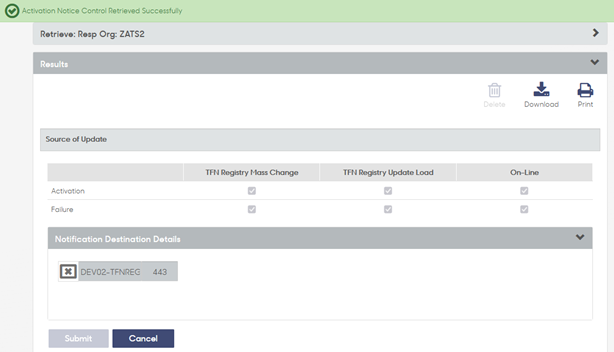 For more information on the GAN page's fields, descriptions, and their valid values, please click here, or here for a Download Icon example, or here for a Print Icon example.