An Area of Service Label Definitions (ASL) label represents a previously defined set of values (i.e. definitions) for an Area of Service (AOS). The ASL page allows you to add, define, modify and delete area of service labels of type: LATA, NPA, State and NPA-NXX. The TFNRegistry™ (tfnregistry.somos.com) supports the entry by Responsible Organization (Resp Org) of the AOS labels and their referenced lists of AOS data arguments (i.e. types). These AOS data arguments will include the following 4 supported types of AOS labels (i.e. to define sets of States, NPAs, NPA-NXXs, or LATAs that may be used to construct an AOS(s) for Customer Records (CADs) (also known as CRs) or Template Records (TADs) (also known as TRs). The last instance of a Label cannot be deleted, through automated cleanup or manually (even if it is in cancel state), if at least one CR or TR exists in the TFNRegistry using that label.
The ASL page can be accessed through the "General System Administration" sub-menu item via the Menu icon at the top of a page.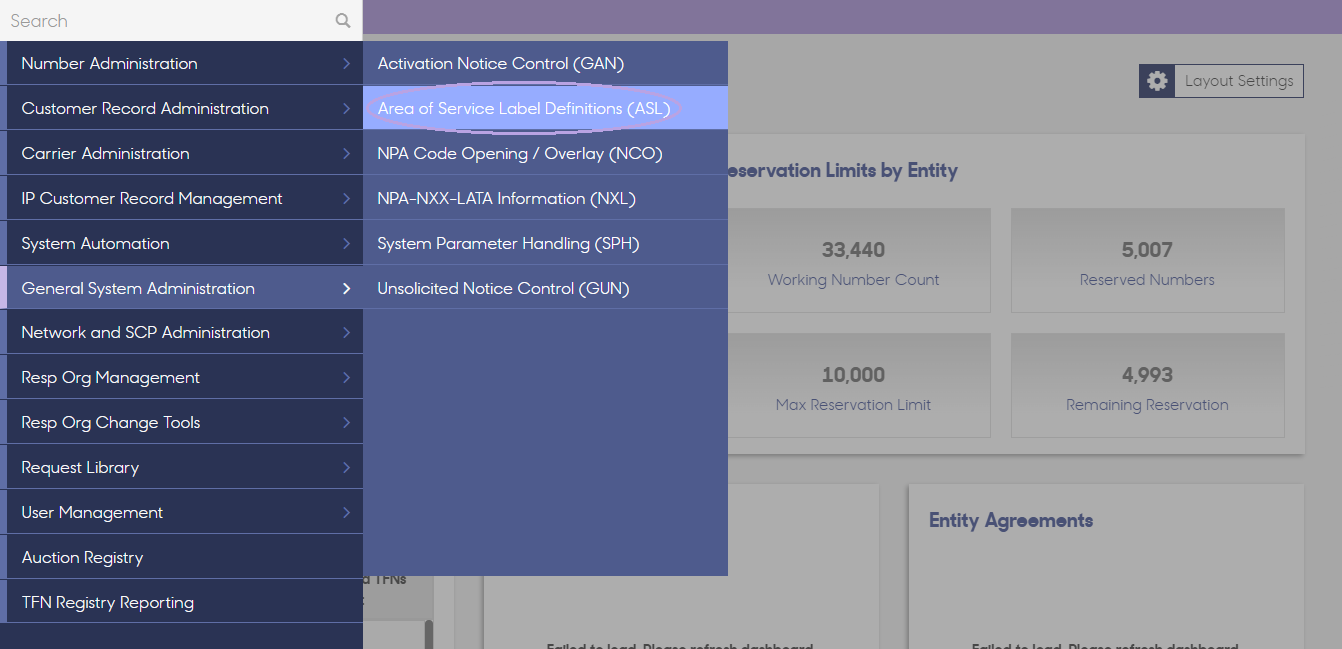 After the ASL page has been selected, it will be displayed.

Disclaimer: Any images in this article are intended to be used as a guide for educational purposes only and they may differ slightly from the Production Environment.
For more information on how to retrieve the ASL page, please click here, or here for more information on the ASL page's fields, their descriptions, and their valid values.