To retrieve the data by using a Toll-Free Number (TFN) from Resp Org Information (ORG) page, you, a Responsible Organization (Resp Org) user, must enter the TFN and select the "Retrieve" button.

The Results portion of the ORG page will be displayed with the message, "Resp Org Information Retrieved Successfully" displayed at the top of the page. The ORG results page provides the Entity and Resp Org information.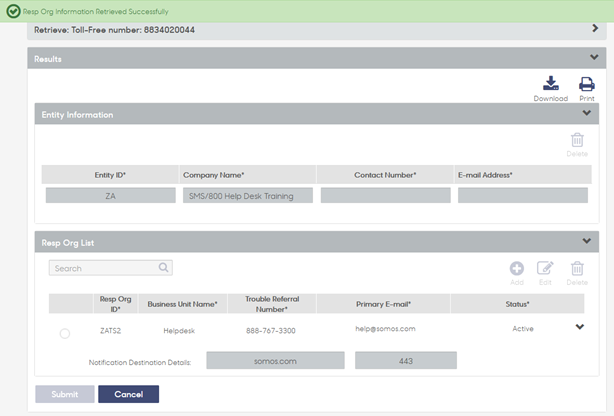 For more information on the ORG page's fields, descriptions, and their valid values, please click here.