The User Management functions provide the Responsible Organization (Resp Org) users with capabilities to view and update your information and contact information for your Login ID. The information includes Preferred Email Addresses, Time Zone, Contact Name and Contact Telephone Number.
On the TFNRegistry™ Landing page or any page, select the Menu icon and then the "User Management" menu item to view the list of sub-menu items.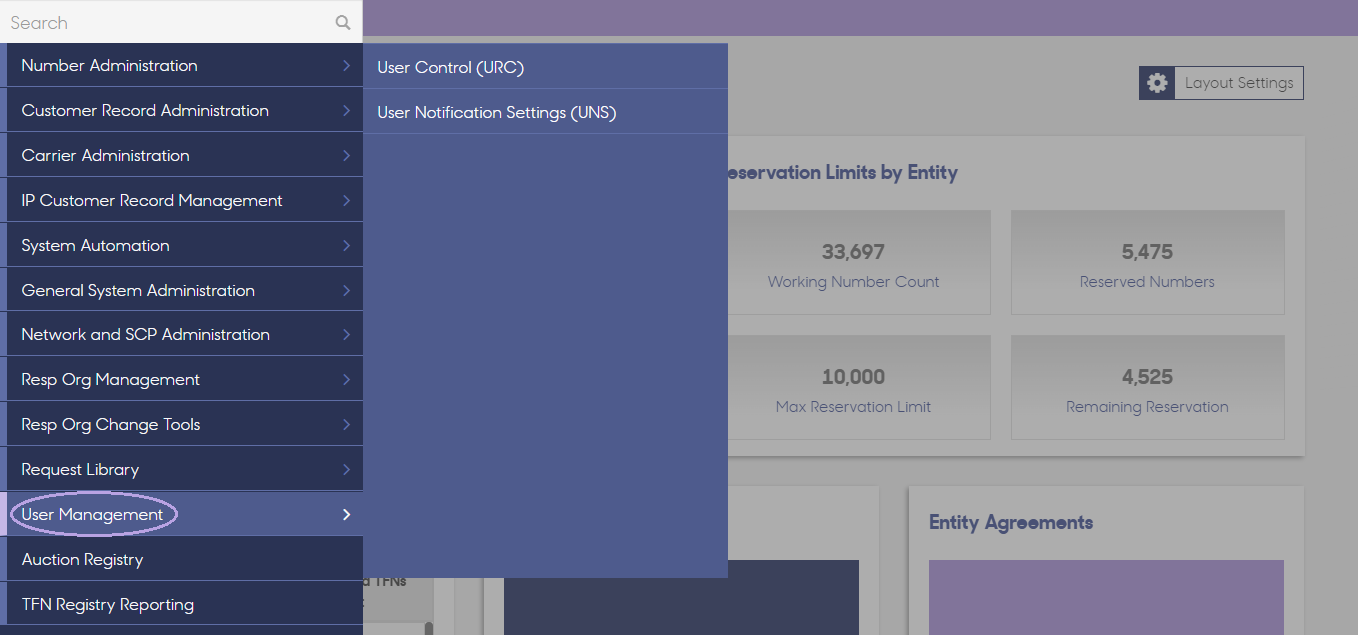 Disclaimer: Any images in this article are intended to be used as a guide for educational purposes only and they may differ slightly from the Production Environment.