When you search for more than 10 Toll-Free Numbers (TFNs) on the One Click Activate (OCA) page and selects the "Search, Reserve & Activate" button, then a Request ID is generated by the TFNRegistry™ and a message, "Request xxx Submitted Successfully. Notification email will be sent on request completion" is displayed at the top of the page.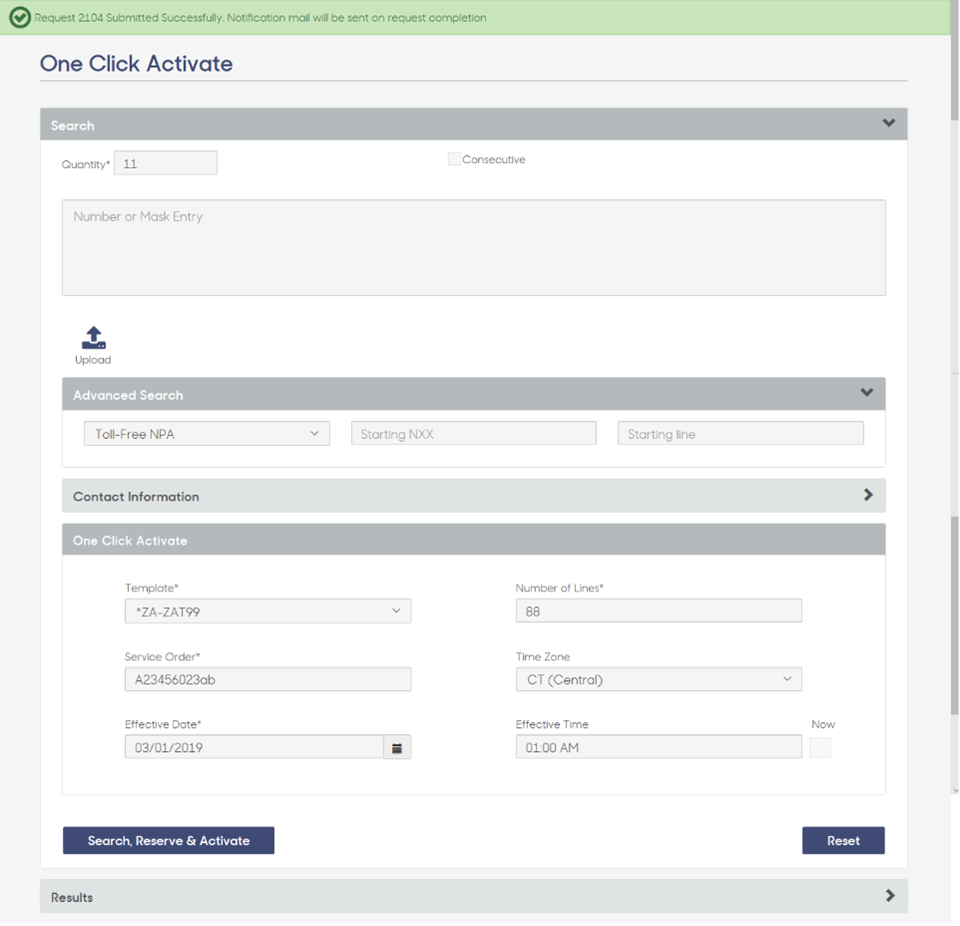 After the Request ID has been generated, navigate to the Bulk / Automation Message Center (BMC) page to view the Request ID details. Once the BMC page has been displayed, enter the Request ID generated for the Bulk OCA in the search field. The Bulk OCA Request ID details will be displayed automatically.

For more information on the OCA page's field descriptions and their valid values, please click here.