You must reset the password when it expires. If you attempt to log into the TFNRegistry™ with an expired password, you will be notified that the password has expired and it will request you to change the password. You will receive a pop-up message to set a new password. You must first enter the old password followed by the new password (the same password rules apply) and then confirm the new password before selecting the "Submit" button.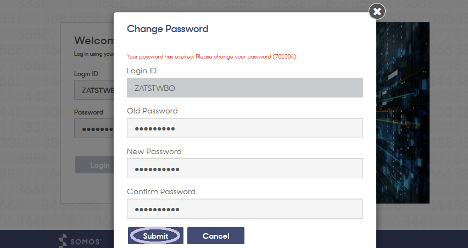 Once the password change has been successful, you will be returned to the TFNRegistry Login page. You must login with your new password.
Learn more about this topic in the following video!
Disclaimer: This video is intended to be used as a guide for educational purposes only. Pages shown in the video may differ slightly from the Production Environment.