After successfully logging into RealNumber®, you will be brought to the " Search" page to search for Toll- Free Numbers (see Figure 3 RealNumber Toll-Free Number Search Page). Using this page, you can search for up to 10 Toll-Free Numbers at a time in a comma-delimited list. Searches can include both numerical and vanity numbers. Your search will work regardless if you have dashes in the numbers or not. Run-on vanity numbers must be truncated to 10 digits before searching (e.g. instead of 844HEYSOMOS, you must enter 844HEYSOMO).
Ex. 8444397666, 844-439-7666, 844HEYSOMO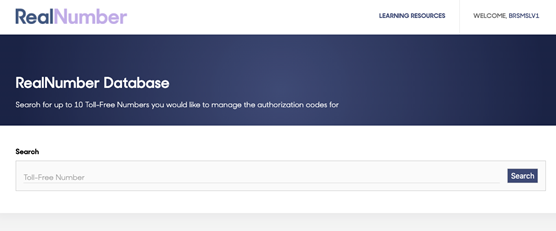 Figure 3 RealNumber Toll-Free Number Search Page
The information displayed is dependent on the TFNRegistry™ permissions of the Login ID used to log into RealNumber. Edit permissions will allow you to manage the authorization code for a Toll-Free Number. View Only permissions allow you only access to view the authorization code. (see Figure 4 Results Table). In this example, the user has View Only permissions for the first Toll-Free Number and Edit permissions for the second Toll-Free Number listed.

Figure 4 Results Table