You can access the Reservation Limits (REL) page from the Number Search and Reserve (NUS) page. By selecting the "Reservation Limits" link in the "Actions"

icon, you will be redirected to the REL page.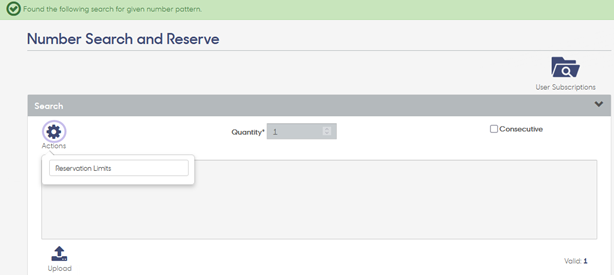 For more information on the NUS page's field descriptions and their valid values, please click here.
Learn more about this topic in the following video!
Disclaimer: This video is intended to be used as a guide for educational purposes only. Pages shown in the video may differ slightly from the Production Environment.