You can select the "Resp Org Change Help Desk Intervention Request (HDI)" sub-menu item of the "Request Library" Menu item to navigate to submit an HDI request to the Help Desk for processing outside of the ROC System within the TFNRegistry™ (tfnregistry.somos.com), if the TFN(s) meets the Help Desk requirements. Your TFNRegistry menu may differ than what is shown below depending upon your ROC, and/or your TFNRegistry (if applicable) permissions.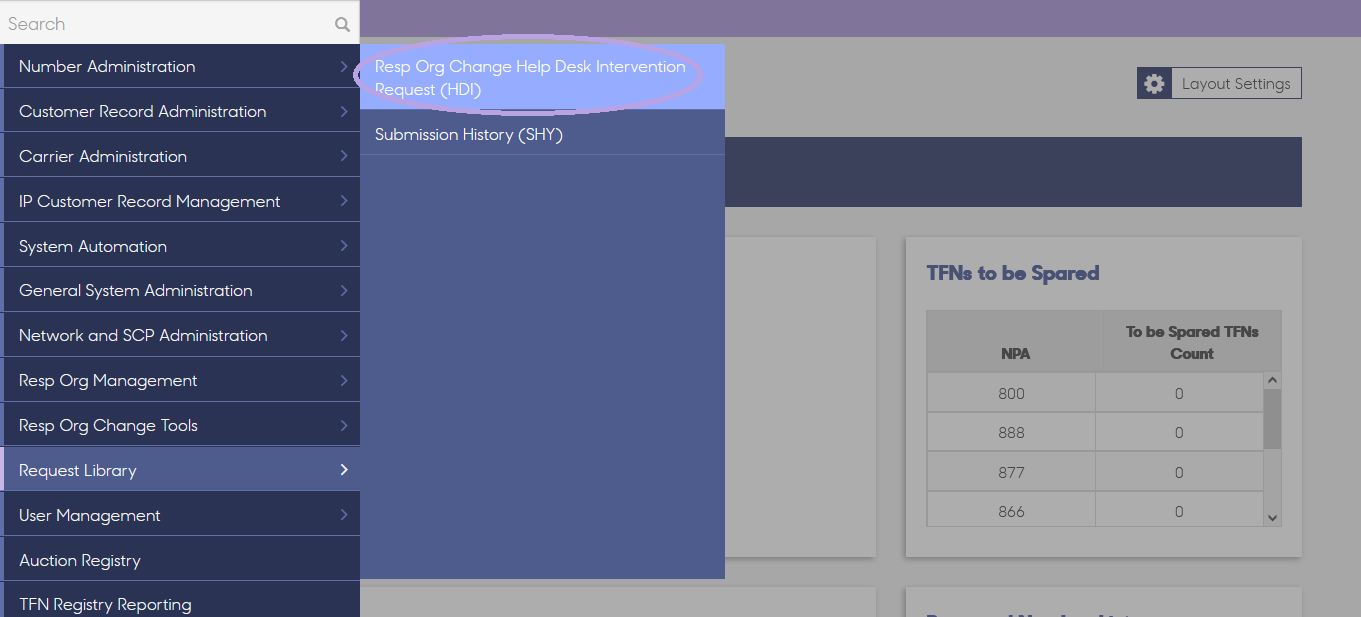 Disclaimer: Any images in this article are intended to be used as a guide for educational purposes only and they may differ slightly from the Production Environment.
On the ROC HDI page, you can view the following portions of the HDI request:
Please Note: The HDI request will only change the Controlling (current, old) Resp Org ID of the TFN; the carrier will not be updated.